Ing. František Szabó
Investor, cryptocurrency enthusiast and promoter of decentralization and freedom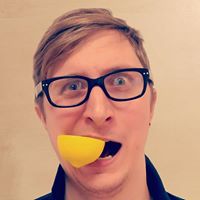 František Szabó is a serial entrepreneur and founder of the Coinario.com. He graduated from Web engineering on the FIT ČVUT university in Prague. He has been in business since 2008, and he founded the Lemony trade s.r.o. Company in 2010. He is a big supporter of the free market, minimal state, and he is against regulation and bureaucracy.
He joined the crypto world in February 2014 when he bought his first Bitcoins on the crypto exchange. He delved deeper into the market at the beginning of 2017, when the Coinario project was created.
Coinario is a website with information about the cryptocurrencies, exchanges, marketplaces, wallets, or mining.
Check František's social media profiles:
František also cooperates with people from Paralelni Polis, which is a non-profit organization in Prague, focusing on the cryptocurrencies, unregulated Internet, and the free market.
He is also still actively involved in the cryptocurrencies market. He uses the HODL strategy for trading cryptocurrencies, and his favorites cryptos are BTC, LTC, XMR, and ETH. He is using hardware wallets Trezor and Ledger. František uses a strategy named "dollar cost averaging" when buying new cryptocurrencies. He continuously buys new cryptocurrencies for a fixed price.
František is very optimistic about the future of cryptocurrencies, and he wants to be a part of this thrilling, new world. After all, that is the reason why he founded Coinario.
About Coinario
Coinario is a Czech startup project and website which focuses on cryptocurrencies and everything related to them. The project was founded in 2017 in Prague by František Szabó and is owned by business box s.r.o., which was founded in 2010. Coinario.com contains reviews and analytics of cryptocurrencies, cryptocurrency wallets, and exchanges. The website's language is English as it targets a global audience and it focuses on the general public. Its goal is to help individuals that aren't well read in how cryptocurrencies work to either invest or find out more information about them. Ultimately it helps beginners with understanding the basics of the blockchain, advice on cryptocurrency mining and also what to avoid when investing.
The website contains more than 200 reviews of cryptocurrencies including Bitcoin, Ethereum and Ripple, over 99 cryptocurrency exchanges and 207 cryptocurrency wallets. Coinario.com also offers the largest online cryptocurrency converter for converting either between cryptocurrencies or between cryptocurrencies and fiat money.
Coinario comparison and review website operates:
business box s.r.o.
Jaurisova 515/4, Michle, 140 00 Praha 4, IČ: 29043026, DIČ: CZ29043026 
The company is not the provider of any product.